WELCOME TO OCOTILLO INTEGRATIVE MEDICINE!
We created Ocotillo Integrative Medicine so clients have access to a smarter and healthier way of caring for themselves, providing integrative solutions via phone and video conferencing, wherever you may be.
We are always searching for solutions as to why things aren't quite right in our body, why those things begin in the first place, and how nutritional support actually works in healing these underlying imbalances.
Today we are bombarded by so much information and resources, and while fantastic, it often leaves us unsure of what is actually going to work and what underlying imbalances really need to be corrected. Power comes from understanding.  It gives us the ability to make informed choices that we feel best about and allows us to create a much better life.
Struggled with irregular periods or are unsure how your body will respond "off the pill"? Are you hoping to conceive in the next year? Have you been trying to conceive without success or considering IUI or IVF?
At Ocotillo Integrative we specialize uncovering the reasons that women have irregular cycles or why couples are having a difficult time conceiving. These can often be caused by underlying heath issues such as hormone imbalances, food intolerances, environmental toxicity and lifestyle issues such as stress or poor nutrition.
We take the time to listen to your concerns and your journey from the comfort of your own home. We know how busy you are and understand the struggle of getting into a doctor's office, by providing this convenient service over secure video conference.  We can take the time to learn more about your symptoms, your life, and uncover what obstacles are preventing you from having regular cycles, getting pregnant or feeling your best.
Our goal: regulating your cycles, making it easy for you to conceive when you want to, and provide the building blocks for a healthy future.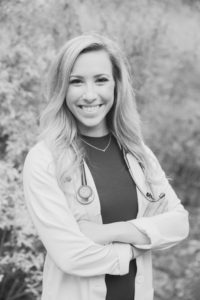 Meet Dr. Patti Haebe
Dr. Haebe is a results-driven provider, passionate to share the power and freedom of feeling your best. Her work is targeted, specific and effective.
Her training in Naturopathic Medicine makes her an expert in integrative medicine. She combines the best of modern medicine (lab testing, imaging, diagnosis) with the ancient wisdom of eastern medicine (nutrition, herbs, traditional Chinese medicine). She has also worked in the nutritional supplement industry. This, along with her obsession with biochemistry, enables her to give her patients the advantage of knowing what works and what does not when it comes to nutritional supplementation.
Dr. Haebe emphasizes the importance creating balance in our lives mentally, physically and spiritually. She has extensive training in bioidentical hormone replacement therapy, endocrinology (with an emphasis on female conditions, Hashimoto's thyroiditis, PCOS, adrenal fatigue), fertility and pre-conception preparation, weight loss and detoxification.
Dr. Haebe believes that in order to obtain optimal wellness, it is essential to first identify the causes of disease. She focuses on actively listening to patients in order to best understand their story and needs while educating and working with the patient to generate a treatment plan that is customized just for them. She is a strong proponent of the patient-doctor relationship and believes that with collaboration, the best results are achieved.
Dr.Haebe loves living in Tucson, AZ with her husband, Luke. They enjoy camping, travel, spending time with family, and laughing as often as possible!
She grew up in Denver, CO and has always had a passion for helping others. While attending medical school at Southwest College of Naturopathic Medicine in Tempe, AZ, she was vice president of the student body and was awarded the esteemed Daphne Blayden Award in recognition of her academic excellence, positivity, loving sense of humor, and compassion.
ABOUT  OCOTILLO INTEGRATIVE MEDICINE:
People get better here. Clients roll up their sleeves and put in their own work to get better. We review your medical and personal history together as a team in your initial visit, after which we can zero-in on identifying the root cause and creating targeted solutions.
While we insist that clients maintain relationships and routine care with their conventional primary care providers, we are always willing to communicate with your primary-care physician (MD, DO, FNP) directly on behalf of our shared desired outcome, your health!
Meet Our Support Team:
Monroe Shumate- Scottsdale, AZ Administrative Team. 520.585.6982
Cassie Hilder- Tucson, AZ Virtual Administrative Team
Ellen Haebe- US Administrative Team